CALIFORNIA PROBATE PROCESS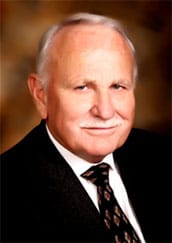 There's no questioning that losing a loved one is an emotionally challenging time for family and friends. While managing grief, responsible parties are left to figure out how to legally transfer or inherit property.
Instead of blindly heading into probate, I encourage you to contact an attorney to improve your chances of reaching an efficient, effective and successful outcome. I am Bill Sweeney, an accomplished probate lawyer with more than 40 years of experience. At Sweeney Probate Law, I can educate you on your rights and responsibilities and how to begin the process.
Comprehensive Knowledge Of The Riverside County Probate Process
Although probate law in each state is more or less the same, depending upon the state regulations and norms of the probate process, it varies a lot. If the deceased lived in California at the time of death, then you have to initiate your probate in the probate court in the county where the decedent lived.
California probate is the process by which a California probate court handles a deceased person's estate whether or not there is a will.
When a person dies and leaves a will, the probate process establishes the validity of the will and confirms an executor or administrator to carry out the dictates of the will. In a California probate, the court monitors the actions of the executor or administrator and approves the final distribution of assets.
If the person dies without a will, probate is still required, and California probate law dictates who will receive the probate estate when the probate process is finalized.
Contact Sweeney Probate Law For Clear, Concise Answers To Your Questions
At your initial consultation, I will provide an honest assessment of your case and steps I can take to handle your legal matter. Getting the answers and information you need helps you to make an educated decision.