HOW LONG IS CALIFORNIA PROBATE?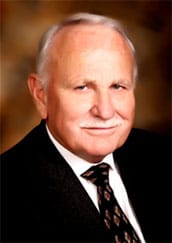 One of the first things people ask when beginning the probate process is, "How long will all this take?" The truth is, it varies. In some cases, probate can take as little as nine months if there are no major complications. If there are problems, as there often are, the entire process may take a year or more.
At Sweeney Probate Law, I work with families throughout California and those residing outside the state to resolve their probate matters as efficiently and effectively as possible. I will explain all the factors playing into your case and help you avoid or overcome potential hang ups.
Working With An Attorney Can Help The Probate Process Move Along Smoothly
There are numerous steps involved during probate. The process begins when the executor files the will with a petition for probate. Then other forms may need to be filed and formal notice given to all interested parties. Next, the will needs to be validated. In most cases, the court calendars are booked up, so probate hearings cannot begin until three to five weeks after the petition is filed.
Once everything is in order, there are other steps that come into play, including:
Letters of testamentary or letters of administration appointing an executor will be issued.
The representative gathers and accounts for the deceased's assets.
The representative must account for the deceased's bills and benefits.
The representative will apply for a taxpayer ID number for the estate and will open an estate bank account.
The notice of petition will be published by a court-approved newspaper.
Creditors will be notified.
Various government entities may need to be notified.
Every probate matter is unique and there is no specific formula to move through the process. By working with an experienced probate lawyer, you will have an advocate standing with you, advising your every move. I invite you to read more about the probate process in California by referring to this site's articles archive and calling me.
Contact Me, William Sweeney, When Navigating The California Probate Process
Many of my clients come from Riverside County and San Bernardino County. Whether you reside locally, elsewhere in California, or have been named a personal representative and live outside the state, I can help you. I am available for in-person consultations, can discuss your case over the phone, via Skype or other method that may be more convenient for you.