A CALIFORNIA PROBATE LAWYER WITH THE EXPERIENCE TO
SEE YOU THROUGH
Due to COVID-19, no in office appointments are held. All contacts with clients or prospective clients are held virtually by phone.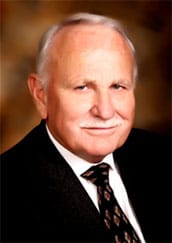 Because of the complexities of California probate law and the various probate rules unique to each county, the sooner you contact a qualified probate attorney, the better your chances of reaching a timely and successful outcome. At Sweeney Probate Law, I look to relieve the stress and answer questions with a clear, straightforward education in California probate law.
The Guidance You Need To Pursue The Results You Want
I am William Sweeney, an accomplished legal professional with more than 40 years of legal experience dedicated solely to the practice of California probate law. In addition to Southern California probate courts, I do represent clients in other California probate courts as well. For more information, see above "WHY YOU SHOULD SELECT ME FOR YOUR CALIFORNIA PROBATE."
At Sweeney Probate Law, I provide you with comprehensive counsel, along with friendly and personal service. I go through a very thorough intake process with each client, which enables me to develop the right approach to any given situation and to provide services in a more efficient and cost-effective manner.
Standing By My Clients Throughout The Probate Process
California probate law is a complex field and, practically speaking, requires an attorney's guidance. No matter your probate challenge, I will explain your options and help you through from start to finish. As your lawyer, I provide all necessary legal services from beginning to end, including:
The preparation of all necessary documents and pleadings, and see that they are filed with the applicable California probate court.
The preparation of the final account and petition for distribution to close the estate.
Attendance at all required hearings. (Clients do not appear at hearings).
Contact Sweeney Probate Law To Schedule A Free Initial Consultation
You will get a sense of who I am and whether you would be comfortable working with me.
I will provide you with an honest assessment of your situation and my ability to help.