Riverside Wrongful Death Lawyer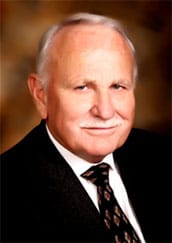 I handle probate matters, including wrongful death and survival lawsuits by personal representatives. To file a lawsuit you may need a probate representative which is a term that includes both "executors" and "administrators." An "executor" is the person designated in a Will to administer a decedent's estate. An "administrator" is appointed to administer an estate either when there is no Will, when an executor has not been named in a Will, or when the person named in the Will as executor is unable to act. A probate representative must be appointed by a probate judge in a proceeding filed in the appropriate probate court.
If you have lost a family member because of the wrongdoing of another, you should consider filing either a wrongful death lawsuit or survival action lawsuit or both if the circumstances permit. Both wrongful death and survival claims can include defective products that cause death.
WHAT IS WRONGFUL DEATH?
In California, a wrongful death claim arises when one person dies as the result of the wrongful act or negligence of another person or entity. Wrongful death claims include defective products that cause death. A wrongful death claim is a civil lawsuit. Fault is expressed solely in terms of money damages, which the court orders the defendant to pay to the decedent's survivors (assuming the lawsuit is successful). A wrongful death lawsuit may be filed by the personal representative of the deceased's estate.
IN GENERAL, WHAT DAMAGES ARE AVAILABLE IN A WRONGFUL DEATH CLAIM?
A number of different varieties of damages are available in a wrongful death claim in California. The specific amounts involved will depend on the facts of an individual case. The Courts have interpreted the wrongful death statute to mean that the family can ask for compensation due to loss of anticipated financial support, loss of love, community, attention, affection, moral support and guidance, loss of the value of household services, funeral and burial expenses, loss of companionship and sexual cohabitation. Punitive damages are not recoverable under the wrongful death statute.
CONCLUSION
While no amount of money will bring back a loved one, strong and competent legal representation may help to offer closure and to ease the financial stress involved after such a loss. To speak with me during a free initial consultation, call me, William K. Sweeney, toll free at 800-575-9610 or locally at 760-989-4820. You can also send me an email by completing an online contact form.As a probate and wrongful death attorney, I represent clients throughout the state of California and others who reside outside the state who require counsel for interests in California.
DISCLAIMER: The information contained herein and your receipt or use of it (1) is not provided in the course of and does not create or constitute an attorney-client relationship, (2) is not intended as a solicitation, (3) is not intended to convey or constitute legal advice, and (4) is not a substitute for obtaining legal advice from a qualified attorney. You should not act upon any such information without first seeking qualified professional counsel on your specific matter. The hiring of an attorney is an important decision that should not be based solely upon website communications or advertisements. Use of and access to sweeneyprobatelaw.com or any of the e-mail links contained within the site do not create an attorney-client relationship with the user or browser.