NEGLIGENCE AND/OR DEFECTIVE PRODUCTS CAUSING DEATH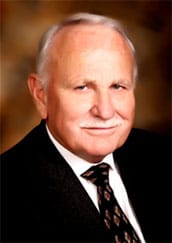 As a probate attorney, I can be of assistance if someone has died as a result of the wrongdoing of another or a defective product. Often, this requires the opening of a probate for a personal representative to be appointed.
WRONGFUL DEATH
Where there are numerous persons with statutory entitlement to a potential recovery for wrongful death, consider the alternative of setting up an estate and filing an action in the name of a court appointed personal representative.
For example, bringing the action in the name of the personal representative eliminates the need to consolidate various actions which, in the absence of such a filing, might be separately brought by separately represented relatives. When wrongful death proceeds are ultimately obtained, they may be distributed to persons not necessarily sharing in the estate according to the laws of succession. The appropriate distribution of any verdict or settlement among various heirs can be determined either by settlement or by the Court's allocation.
DEATH SURVIVAL ACTIONS
A survival cause of action can be brought if the decedent did not immediately die from his or her injuries. If the deceased lived for even a short time after the accident that caused the death or the use of the defective product that caused the death then a survival cause of action may be appropriate for punitive damages, medical bills, lost earnings, property damage, or other losses incurred by the decedent before death. A survival cause of action that survives the death of a person passes to the decedent's successor in interest and is enforceable by the decedent's probate court appointed personal representative.
CONCLUSION
It is common for the personal representative to represent those entitled to recover for wrongful death and survival claims. If the lawsuit has been or needs to be filed in another state you may still need to open a probate estate in California to be appointed as personal representative in order to maintain the action or actions in the other state and/or conduct settlement, etc.
While no amount of money will bring back a loved one, strong and competent legal representation may help to offer closure and to ease the financial stress involved after such a loss. To speak with me during a free initial consultation, call me, William K. Sweeney, toll free at 800-575-9610 or locally at 760-989-4820. You can also send me an email by completing an online contact form. As a wrongful death and survival action probate attorney, I represent clients throughout the state of California and others who reside outside the state who require counsel for interests in California.
DISCLAIMER: The information contained herein and your receipt or use of it (1) is not provided in the course of and does not create or constitute an attorney-client relationship, (2) is not intended as a solicitation, (3) is not intended to convey or constitute legal advice, and (4) is not a substitute for obtaining legal advice from a qualified attorney. You should not act upon any such information without first seeking qualified professional counsel on your specific matter. The hiring of an attorney is an important decision that should not be based solely upon website communications or advertisements. Use of and access to sweeneyprobatelaw.com or any of the e-mail links contained within the site do not create an attorney-client relationship with the user or browser.