OUT-OF-STATE ISSUES IN CALIFORNIA PROBATE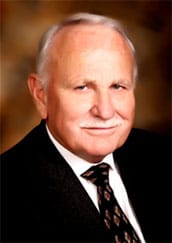 Going through probate is hardly ever a pleasant experience. From managing the interests of potential heirs and beneficiaries to understanding the role of the personal representative, there is plenty to consider. For family members residing outside California, or those whose loved one passed outside the state while retaining California property and assets, the probate process only becomes more complex.
Understanding Out-Of-State Probate Issues By Working With A Probate Lawyer
At Sweeney Probate Law, I look to simplify the entire process by taking a hands-on, personal approach. By working closely with you and your family, I can answer questions regarding out-of-state probate issues such as:
What if the decedent lived outside California, but held property within the state? — I also help explain complications that stem from the death of a loved one who owned property in California, but resided outside the state. I will explain ancillary probate and any complications that may arise in your case.
What if I live outside California and have been named the personal representative? — I will explain the role of the executor and administrator, any complications that may arise if you live outside the state, and help you throughout the entire probate process.
What if the decedent composed a will outside California or in a foreign country? — There are specific criteria for establishing the validity of a foreign will in California. I will explain California Probate Code §6113 and how it applies to your situation.
For answers to these and other probate issues, I suggest that you visit my articles archive and call me, William Sweeney, to schedule a consultation.
Contact Sweeney Probate Law To Speak With An Experienced Probate Attorney