RESOLVING MISSING WILLS AND OTHER PROBATE ISSUES IN CALIFORNIA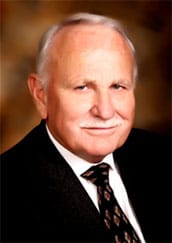 There are many instances where an individual took steps to avoid probate problems by drafting a last will and testament.
It can be incredibly important to locate the will in a timely manner. Some choose to leave specific burial instructions or other time-sensitive information in a will. If you are struggling to locate the decedent's will, I can help you consider your options, look in unlikely places and ultimately overcome any issues that cause delays.
Where To Look For A Missing Will
The best place to begin looking for a missing will is with the family and friends closest to the deceased. Other parties to work with include the deceased's lawyer, employer, business associates, personal friends who may have acted as witnesses to the will, and any banks in which the decedent kept an account.
If you suspect that the will is kept in a safety deposit box, there are specific rules under California Probate Code that restrict access to a deceased person's box. As your attorney, I can explain the process for accessing a safety deposit box, locating an international will, proving a will has been lost or destroyed, or resolving intestacy proceedings. To read a more in-depth explanation of these and other probate proceedings, visit this site's articles archive. There you will find numerous explanations of various probate matters and information for reaching my office.
Of course, for a clear explanation and assistance with your specific probate matters, I encourage you to contact me directly.
When You Can't Locate The Will, Get In Touch With Me, William Sweeney
At Sweeney Probate Law, I am readily available to clients throughout the country by speaking over the phone, via Skype or in person. Whether you live in Temecula, Murrieta or other communities in Riverside County, San Bernardino County or elsewhere in California, I can help you resolve your probate issues.