GETTING TO KNOW ME, WILLIAM SWEENEY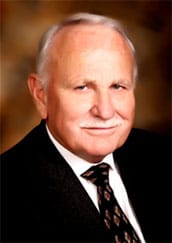 After the death of a loved one, it's common for family or close friends to feel bombarded with unforeseen responsibilities and difficult questions regarding the management of the deceased's estate. At Sweeney Probate Law, I look to relieve the stress and answer questions with a clear, straightforward education in California probate law.
A California Probate Lawyer With The Experience To See You Through
I am William Sweeney, founder and sole practitioner of Sweeney Probate Law. When you reach out to me, I provide you with the legal counsel and friendly, personal service to help you navigate even the most complex probate issues.
A few aspects of my practice that I emphasize include:
Probate is what I do: Unlike many other firms, I exclusively focus my practice on California probate. Throughout my career, I have handled a variety of practice areas, but have since dedicated myself to helping people efficiently and effectively navigate the probate process.
I can work with you anytime, anywhere: From my Southern California office, I can work with people across the state and others throughout the country. Many of my clients are from outside the state, looking to resolve probate matters for a loved one who lived or owned property in California. I am happy to work with you over the phone, via Skype or in person. If you live nearby in Temecula, Murrieta or other locations in Southern California, I will come to you.
You work with me: When you call me, you talk to me. When you meet with me, I'm the person who will sit down with you. I believe in the value of working closely with people, building trust and professional relationships. From start to finish, you will have my full attention as we work together.
Whether you have been named the personal representative and have questions regarding your responsibilities, or are a potential heir and have concerns regarding the validity of the decedent's will, I will explain how the law applies to your situation, help determine what actions to take, and ultimately reach a resolution. For additional information, take a moment to explore my articles archive.
To schedule an informational meeting via phone, Skype or in person, call me at 800-575-9610 or locally at 760-989-4820. If you prefer to send an email, complete an online contact form, and I will respond promptly. I work with clients in Riverside County, San Bernardino County and others throughout the state.