WHY YOU SHOULD SELECT ME FOR YOUR CALIFORNIA PROBATE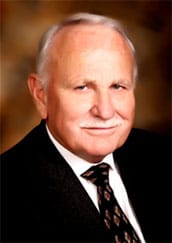 YOU CAN NOW CHOOSE AN ATTORNEY TO REPRESENT YOU WITH YOUR CALIFORNIA PROBATE REGARDLESS WHERE YOU OR THE ATTORNEY MAY BE PHYSICALLY LOCATED
I am Bill Sweeney with over 40 years of legal experience. I appear in all California probate courts. My practice is dedicated 100% to the probate of estates throughout California. Click here for my experience and qualifications. I am a highly experienced and dedicated attorney handling probate matters throughout all of California, both large and small.
As explained below, the public can now select a qualified attorney of their choice from anywhere in California. Why is this important? You are not restricted to retaining a less qualified attorney because of where you live or where a deceased person lived. Attorneys and clients are now allowed to appear telephonically and are not required to personally appear.
HOW AM I ABLE TO REPRESENT CLIENTS IN ALL CALIFORNIA PROBATE COURTS?
Effective January 1, 2008, the Judicial Council adopted California Rule of Court-Rule 3.670-to promote appearances in court by telephone in probate cases. The Judicial Council is the policymaking body of the California courts, the largest court system in the nation. Under the leadership of the Chief Justice and in accordance with the California Constitution, the council is responsible for ensuring the consistent, independent, impartial, and accessible administration of justice.
Also, effective January 1, 2008, the California legislature adopted Section 367.5 of the Code of Civil Procedure providing that "It is the intent of this section to promote uniformity in the procedures and practices relating to telephone appearances in civil cases. To improve access to the courts and reduce litigation costs, courts should, to the extent feasible, permit parties to appear by telephone at appropriate conferences, hearings, and proceedings in civil cases."
Thereafter, effective October 19, 2010, the California legislature adopted CA Govt Code § 72010 by stating that "On or before July 1, 2011, and periodically thereafter as appropriate, the Judicial Council shall enter into one or more master agreements with a vendor or vendors to provide for telephone appearances in civil cases under Section 367.5 of the Code of Civil Procedure or as otherwise authorized by law."
For a number of years, everyone now has a choice for the best attorney in California to assist them with their probate matters.
TELEPHONIC APPEARANCES CALIFORNIA PROBATE COURTS UTILIZE COURTCALL®.
CourtCall® is the means to assist in the reduction of costs, by making routine, non-evidentiary pre-trial appearances more cost effective for clients and more manageable for attorneys. For example, all California probate courts, including probate courts in Los Angeles, San Diego and San Francisco have used electronic filing, email and CourtCall® for years.
What is CourtCall®? In addition to allowing a client to select a probate attorney from the entire State of California, CourtCall® allows the selected attorney or a client to appear in court via a conference phone call and submit documentation to the court or opposing counsel by fax or e-mail. What is good about CourtCall® is a better selection of an attorney from the State of California, money saved for the client and attorney in travel time, travel expenses and greater access for clients, witnesses or other parties to appear remotely.
I am an experienced and well qualified California probate attorney and your one source solution for your California probate. Please feel free to look at other pages of my website including articles I have drafted to assist in the understanding of the complexities of California probate law.
I have assisted many families with their California probate legal rights and options. Because California probate law is complex, it is important that you retain a qualified California probate attorney and not try it alone.
If you wish to gain more information on California probate or if you need the general assistance of a California probate lawyer, please contact me for a free consultation. I will spend time with you to answer your questions. You can reach me by phone at (760) 989-4820, by email at [email protected] or through my online contact form.