WHY HIRE A CALIFORNIA PROBATE ATTORNEY?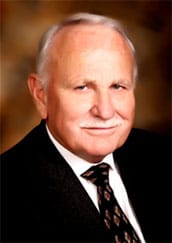 Why Hire A California Probate Lawyer?
To ensure that the California probate process works smoothly and to resolve the inevitable bumps in the road, you need a California probate attorney. California probate law is complex and can be difficult to understand. Losing a loved one is an emotional and difficult time for family and friends. The last thing that an individual may want to face when someone has passed on is how to handle his or her estate. Those left behind must figure out how to legally transfer or inherit property from the loved one who has died.
At Sweeney Probate Law, I provide personalized, efficient and cost-effective legal services. Beginning with filing the paperwork, I will walk you through each step of the process and remain accessible until your case is resolved.
Committed To Answering Questions And Resolving Problems
"Do I need a probate attorney?" is a common question that I get from my clients. California probate can become a difficult process when any one of the following issues arises:
An executor or administrator is out of state or out of the country and needs help.
A will cannot be found or a will was not prepared by the deceased.
Will contests and disputes arise, specifically over the appointment of an executor or administrator.
The executor or administrator is unsure of how to go about the required duties.
Debts are disputed or there is uncertainty regarding who should be paid and how.
California probate filings are defective or not filed in a timely manner.
Deadlines for filings and/or action are not known or adhered to.
Disputes arise regarding property transfer and asset distribution.
Contact Sweeney Probate Law
At your initial consultation, I will provide you the answers and information you need to help you make an educated decision. I can be reached by phone at 760-989-4820 or through my online contact form.