CALIFORNIA HOLOGRAPHIC WILLS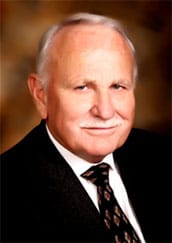 A holographic will is acceptable in California if it meets basic standards. A holographic will is a will signed by the testator, with its material provisions appearing in the testator's handwriting. The term "testator" means the person writing the will. See California Probate Code §6111(a). This type of will need not be witnessed or dated. The testator may sign the will anywhere on the document as long as the signature is made with the intent to execute a will. In other words, the document must be clearly intended to be a will and not, e.g., mere instructions to an attorney regarding the drafting of a proposed witnessed will.
Any statement of testamentary intent contained in a holographic will may be part of a commercially printed form will. Testamentary intent means intending to bequeath or intending to appoint property through a will. See California Probate Code §6111(c). It is advisable to write a holographic will entirely in one's own handwriting. This eliminates the possibility of a later dispute. See Estate of Sola (1990) 225 CA3d 241. In another case, Estate of Brenner (1999) 76 CA4th 1298, the court held that a will was valid as a holographic will even though most of the dispositive provisions were in the form of a photocopy of a document that was in the testator's own handwriting.
Although a holographic will need not be dated it is advisable to date it because if the holographic will is not dated and an inconsistent will exists, the courts will deem the holographic will invalid to the extent of the inconsistency unless it is shown that the holographic will was executed after the other will. See California Probate Code §6111(b)(1). Further, California Probate Code §6111(b)(2) provides that if the testator lacked testamentary capacity at any time when the holographic will might have been executed, the courts will consider the will invalid unless it is shown that the testator had capacity when the will was executed.
If you are the executor or other nominated person in a deceased's holographic will and you wish to gain more information please contact me for a free consultation. I will spend time with you to answer your questions.
From my office in Southern California, I represent families in all California counties, including Southern California Counties such as Imperial County, Los Angeles County, San Bernardino County, and San Diego County. I also represent parties residing outside of California that have probate matters affecting real and/or personal property in California.
To schedule a consultation, call me toll free at 800-575-9610 or locally at 760-989-4820.
Disclaimer: This article is intended to provide general information. The content of this publication is for informational purposes only. Neither this publication nor its author is rendering legal or other professional advice or opinions on specific facts or matters. No attorney-client relationship is created by this advisory, nor by any response to the information herein, unless and until a conflicts review has been conducted by William K. Sweeney, and a written agreement containing all terms of representation has been signed.
Copyright © 2018, William K. Sweeney, Attorney at Law. All rights reserved.